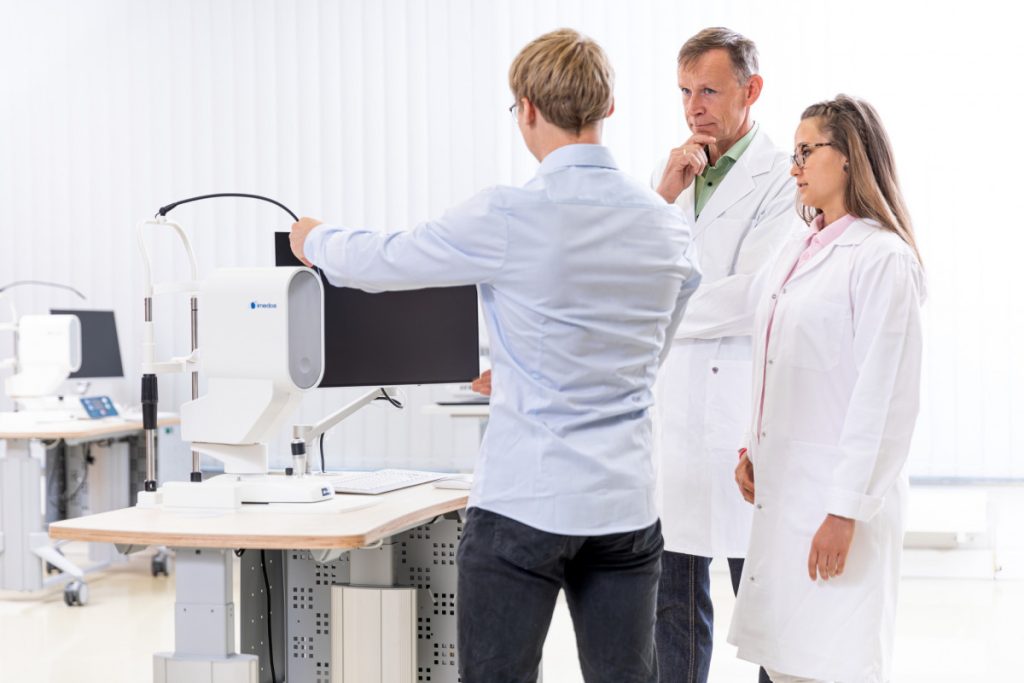 We offer our customers an extensive customer service tailored to their individual set up and needs. Our team of product experts have vast experience in retinal vessel analysis products and applications and are happy to help with technical questions. In addition to simple advice on basic functionality, installation and initial setup, we offer full after-sales service including training sessions as well as discussions on advanced applications to ensure your workflows are as effective as possible and you are comfortable operating the systems and device as part of your daily routine.
You can reach our customer service daily from Monday to Friday, 09:00 to 17:00, by phone +49 3641 639639 or by e-mail
Or simply use our contact form.
Training
Technical Support
Remote Support
Training
We are here to help! Imedos offers various training packages tailored to your individual system purchase and your needs. Whether you have purchased a new system recently and want to get started, would like to train new staff on how to operate our systems and devices or would like to refresh your knowledge on retinal vessel analysis.
We can provide a wide range of comprehensive training courses for new starters as well as refresher courses for existing users.
The training can be conducted at your site or online via remote maintenance. Call us, or use our contact form to schedule an appointment.
Technical Support
Remote Support